We were at Mid Valley over the weekend where Shizens had a roadshow.
The SHIZENS brand was launched in 2000, as South Korea's natural cosmetics brand and sold exclusively in many retail stores throughout in Malaysia.
Our skincare and cosmetics products are shipped direct from the Korean manufacturers to your doorstep, in factory-sealed, tamper-proof and fresh condition – this helps to guarantee the authenticity of the products as well.
SHIZENS is one of the popular Korean skincare brands under ECO BEAUTY MARKETING. This Korea cosmetic brand has positioned itself with consumers as a natural, environmentally friendly product line.
They have outlets here
I was curious at the word lip painter & planted my eyes to their products advertisement. The sales assistant (SA) must have noticed my eyes glued to their products. So she approached me & gave me an instant demonstration. On an ordinary account when the kids were with me, I don't usually spend time browsing stuff for myself. But that morning was rather unusual…..as the SA persisted to buy me over, the hubs naturally pulled the boys away & informed me that he'll be in MPH with the boys indicating that I could carry on …… LOL
I was the lousiest person when it comes to rejecting sales. Yeah, i succumbed to the SA's persuasion eventually bcoz she was very persistence & convincing. More important is the product works & it is something that i needed (did u just say, huh again????)
Anyway, here's my haul
Apart from the lip painter, i also grabbed their silky renewal gel which is a mild exfoliator gel
SILKY RENEWAL GEL
RM83.00
Functions:
Through the massage action of the hands, this product is capable of removing the aged stratum corneum accumulated on the skins and the dirt in the epidermal pores.  It improves dull coloration, restoring the normal metabolism of the epidermis.  It does not just remove stratum corneum, but it also tenderizes the skin, making it shiny, glowing with a total fresh outlook.
Direction For Use:
Upon cleansing the facial muscles, apply an appropriate amount of this product on the cheeks and spread it evenly.  Use the finger tips to massage the facial skin lightly.  When crumb is formed, just wash it with clean water.
The lip painter is a dual-headed pen
Lip Painter
RM118.00
Product Description
Lip painter is a dual function lip treatment that transforms lip into natural rosy colour with firming effect.
Step 1 ~ lip tint (white bottle)
Lip tint is a natural active ingredient lightens dark pigmented lips into natural rosy tones within seconds and last whole day; use twice daily for both preventive and correction use.
 This is not the first time I used this type of product. Initially I thought it is just another brand of the similar lip painter i've used previously. But the significant difference I noticed was how little is required of the product to see the results which is almost instantly. Just amazing ….. sorry i can't possibly show you my ugly lips. And it lasts too. The SA claimed that the longer you used it, the longer your lip will remains in the transformed color. But I can't justify that yet ….. time should be able to proof.
Ooh ya, another function that was shocking to me is ….. are you ready for it???
****
****
****
****
this product can even be applied on the nipples to make them look pinkish…..tsk tsk tsk…..i really can't believe it & can't help laughing too!! No, i won't do that…too silly!!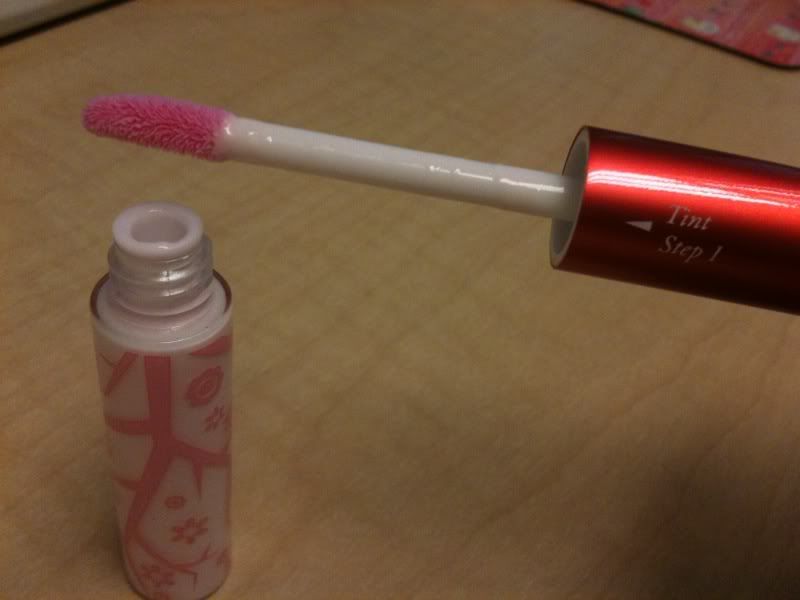 Step 2 ~ lip gloss
Infused with Vitamin C and collagen production properties, this specially formulated lip plumber gloss minimize the formation of fine lines and moisturize dry cracked lip, use daily for effective result.
 I like that it leaves a mentol/mint feeling on the lip, cooling & refreshing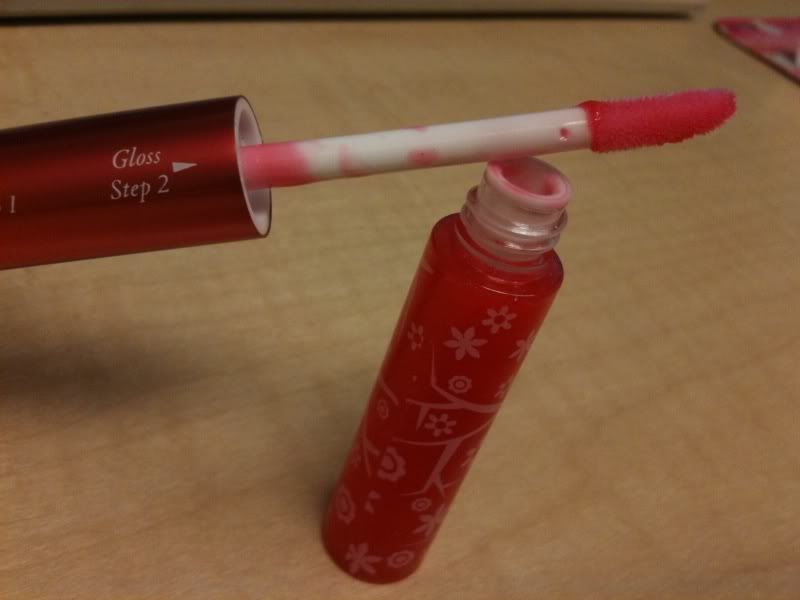 Remember I said earlier that I've used another product that works similar to the lip painter?
Here you are, it's the Kji Co. Tokyo Pink injection which i bought from sasa at about RM60-70 (sorry can't exactly remember). Am glad that they finally sell it as a separate item. It used to be sold as a trio set which consist of the lip tint, gloss & mask.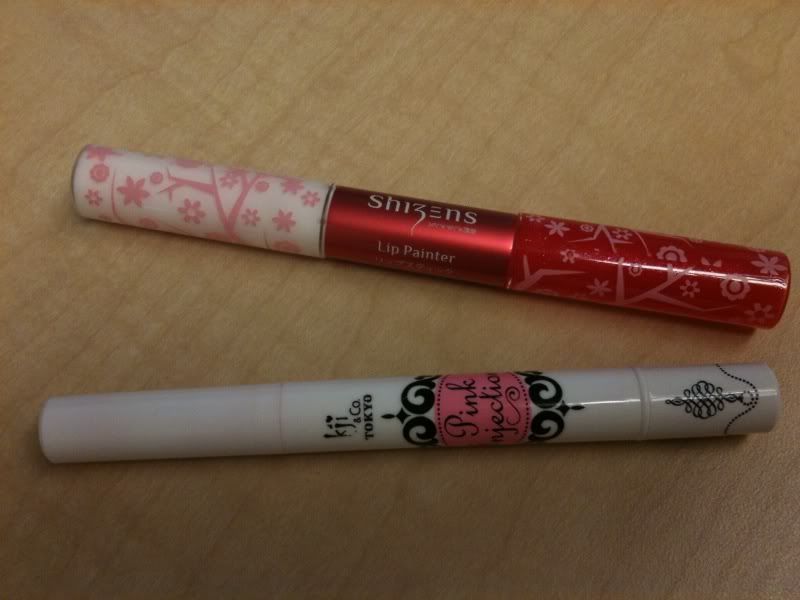 Unfortunately, I wasn't very satisfied with this product at all. The product description said that it's a semi permanent lip tatoo. It did changed the lip color a little with very much more product required but very sad that it doesn't last at all. Now that i discovered Shizens, I would certainly not look at this product anymore. Shizens lip painter just outshine you a lot ….. sorry